Can't decide between Pizza or Cookies?  Why choose? Now you can have both of them with this amazing Pizza shaped Cookies! / ¿No puedes decidir entre Pizza o Galletas? ¿Por qué elegir? ¡Puedes tener ambas con estas increíbles galletas en forma de pizza!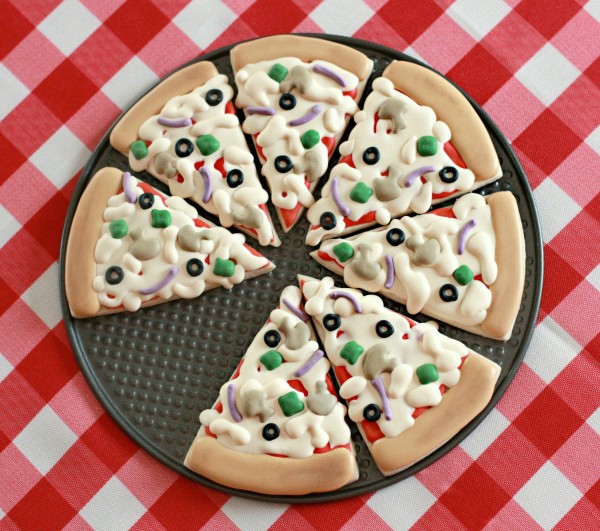 P
First of all, we have to choose a container, and make sure the container has a sharp lip like this.  Do you see where I'm going with this?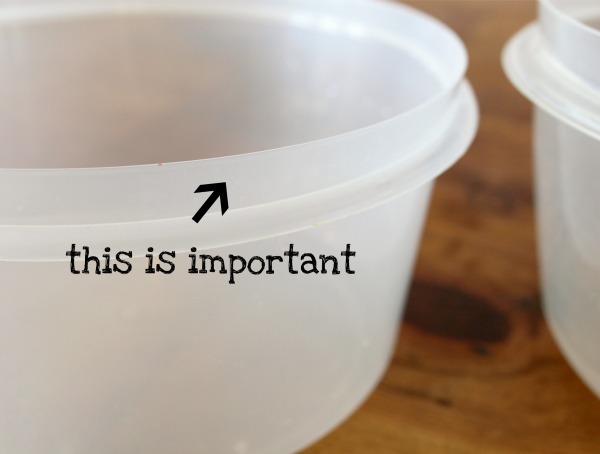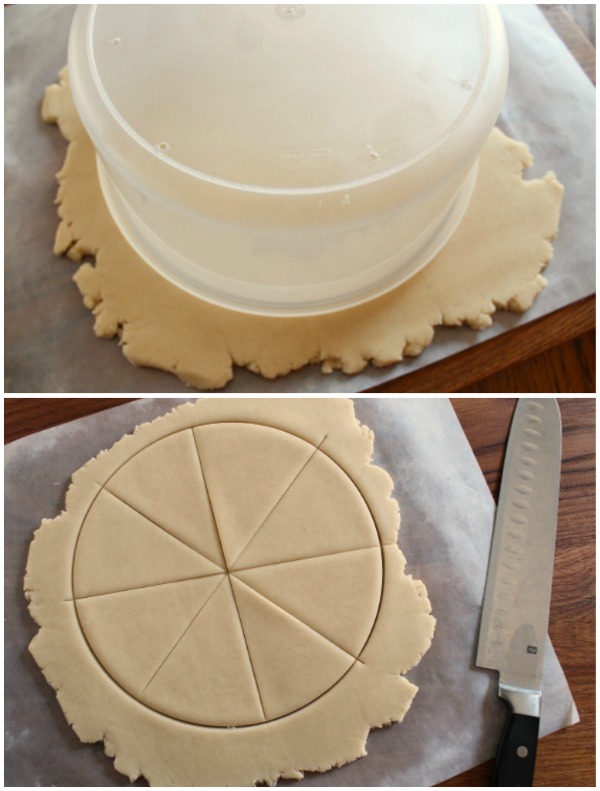 Bake them up, and you'll have a cookie that fits back together almost like the real thing.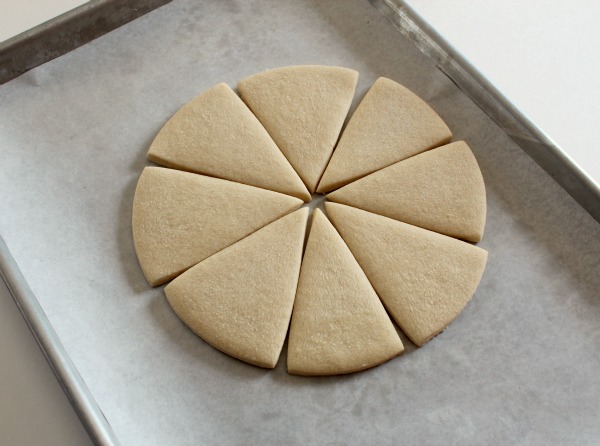 Now to decorate.  I'll try to keep this short and sweet.
You will need:
Begin by adding random blobs of red icing to the "crust" then use an offset spatula to spread them out a little.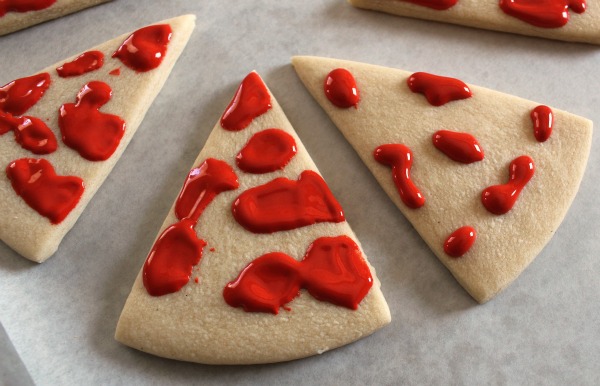 Next, use tan twenty-second icing to make a crust like I did below.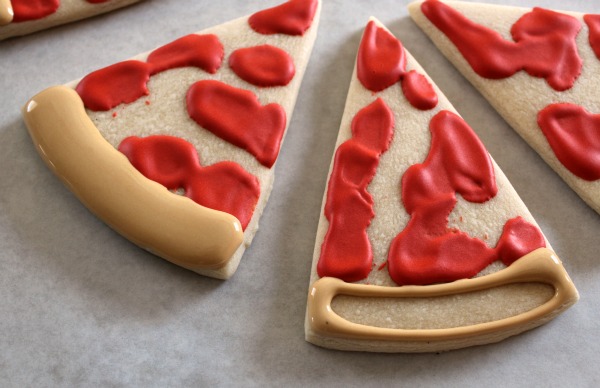 Let the sauce and the crust dry, then it's time to add the cheese.  Begin with the first layer.  I used my bottle to fill in the empty spaces then spread it around a bit with my spatula.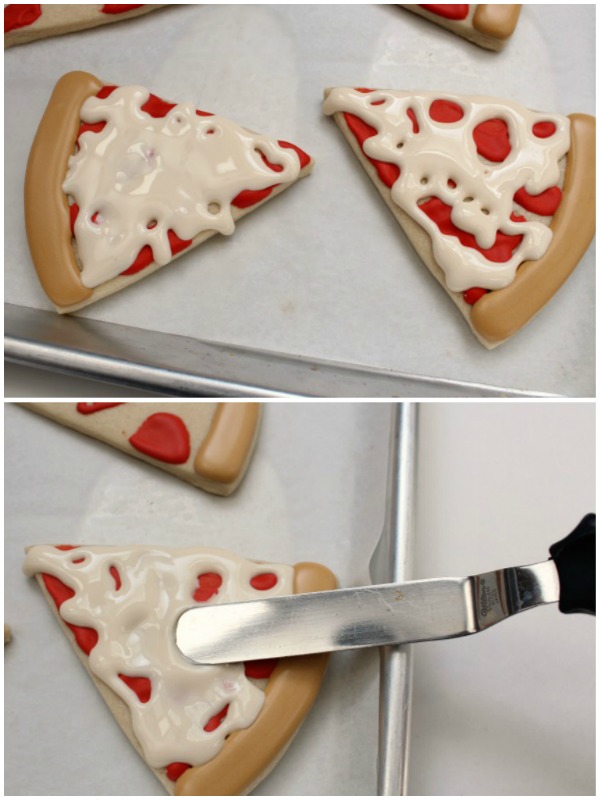 Let the first layer dry long enough to set, then come back and add more "cheese".  This is one of those times that dripping is OKAY!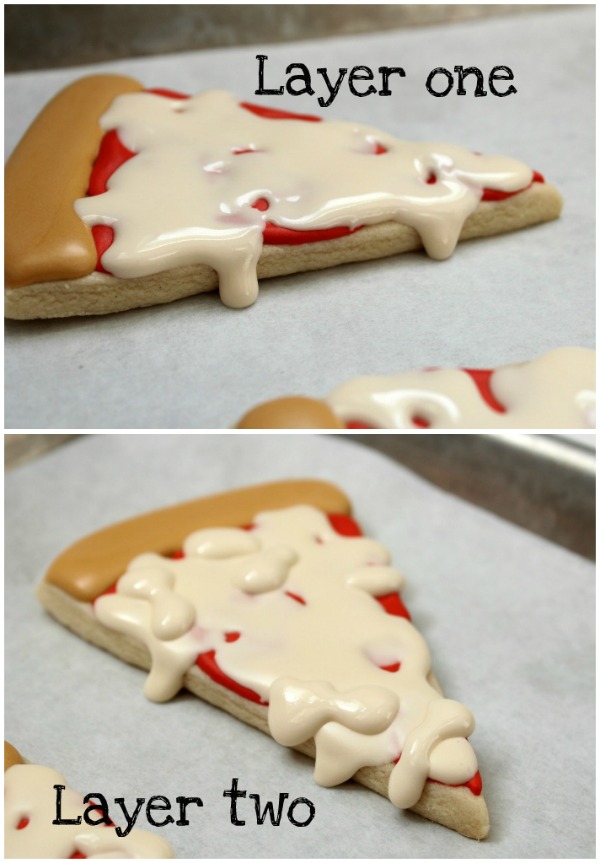 Let it dry, and you can be finished.  Unless you're a toppings kind of person.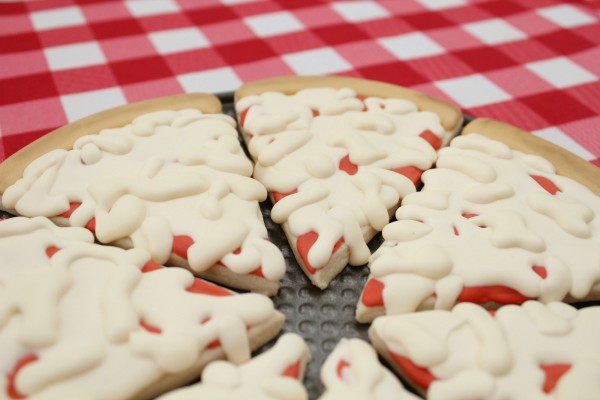 If that's the case, add whatever else you like.  Oh yes, and if you want to get super realistic,  you can use a little brown petal dust to shade the crust, but that's completely optional.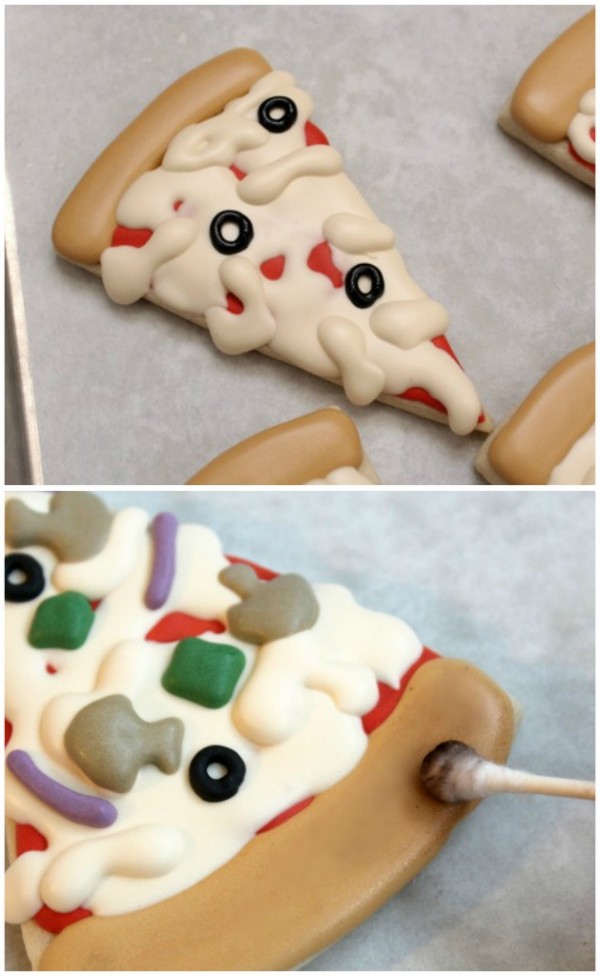 See that beautiful drippy cheese and that perfectly poofy crust?  That's what 20-second icing can do.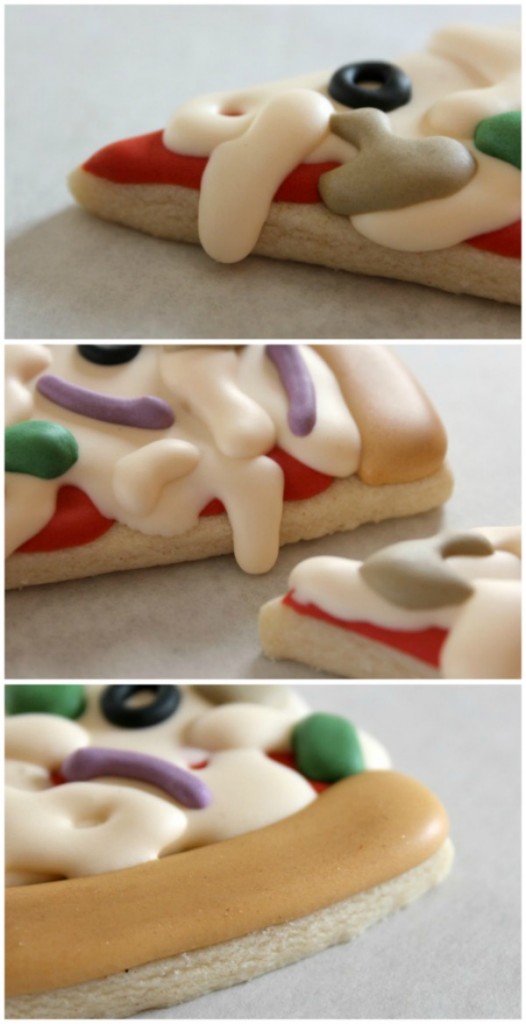 Share a slice with your friends and skip the lame jokes.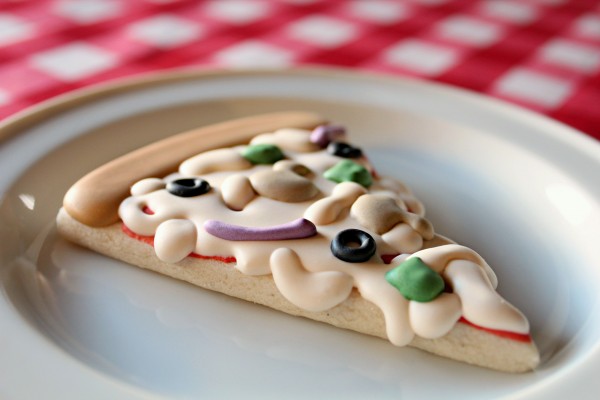 Believe me, you're friends will thank you for it…and maybe like you a bit longer too!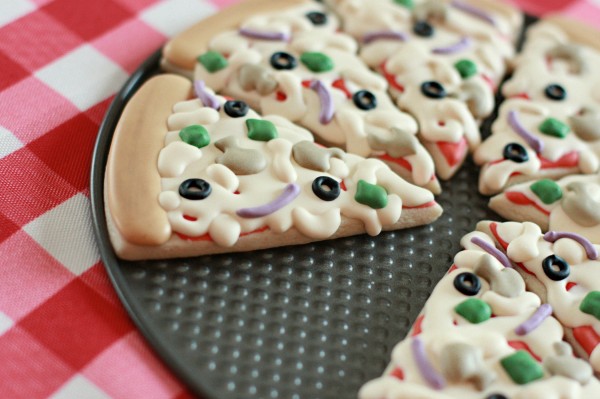 For more information please visit http://www.sweetsugarbelle.com/